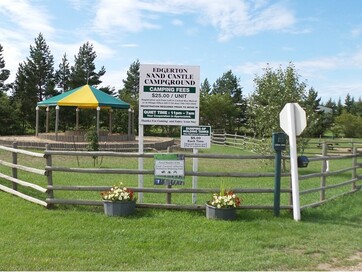 12 Fully Serviced sites with 2 Overflow sites and a dump station.
The Campground is open May through September.
Fees are $25.00 per night
Monthly $600.00 paid in advance
Dump Station is $5.00 per use for parties not staying at the Campground.
Reservations are accepted using debit/credit card deposit with one night non-refundable.
Reservations can be arranged by calling the Village Office (780 755 3933).
If a reservation is cancelled at least 2 business days before the arrival date the one day deposit will be returned.



Address: 50th Ave and Highway 894 Edgerton, Alberta Canada
Phone Number: (780) 755-3933
Email: info@edgerton.ca